Whether you are looking for cosmetic restoration and protection or simply beautiful toes all year this is the service for you.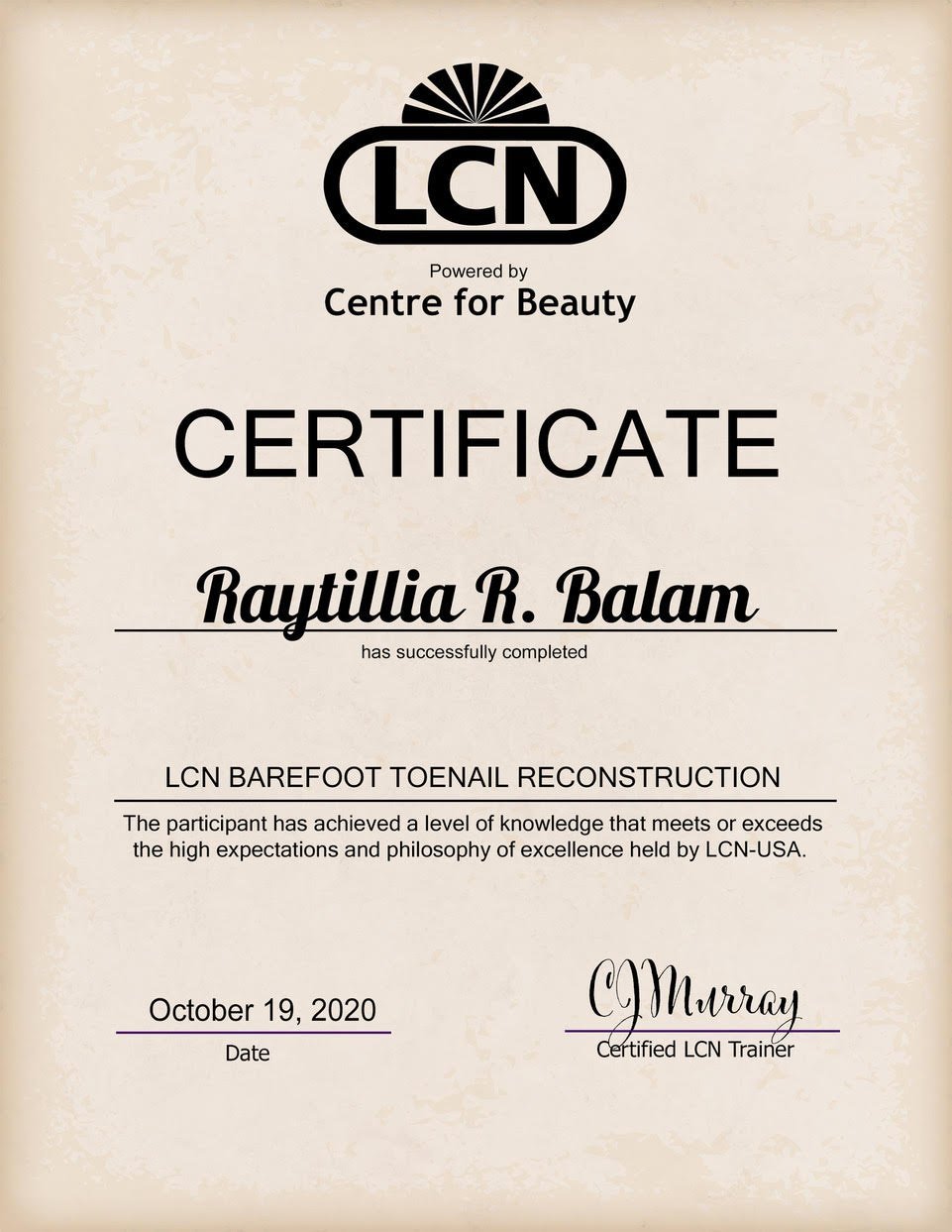 BareFoot ToeNail Restoration or Reconstruction
It is a means to restore the toenail partially or completely while providing an attractive cosmetic result. You will still have flexible after curing and adjusts to the movement of the nails and feet - completely comfortable and natural. Available in a variety of natural shades, provide coverage for even the most unsightly nails.
Leave your personal data, phone, select the desirable service and suitable time. Leave a request and check the email.